New York, October 28, 2021 – Business France and the Galien Foundation are pleased to announce the winners of the eighth edition of the Galien Medstartup Awards. This award, granted during the United States Galien awards ceremony, brings a prestigious panel to the table. This year again, the most influential stakeholders in the pharmaceutical industry were able to gather and discuss new collaborative opportunities in medical innovation, strengthening Franco-American relationships.
WINNERS OF THE 2021 GALIEN MEDSTARTUP AWARDS
BEST COLLABORATION IN THE PHARMACEUTICAL OR BIOTECHNOLOGY INDUSTRY
Acticor Biotech, in partnership with the Memorial Hermann Texas Medical Center
Acticor Biotech collaborated with the Memorial Hermann Texas Medical Center to launch and conduct of the ACTISAVE USA clinical trial and to evaluate the efficacy of glenzocimab in patients suffering from an acute ischemic stroke.
Acticor Biotech is a clinical stage biopharmaceutical company, a spin-off from INSERM (French National Institute of Health and Medical Research), which is developing an innovative, first-in-class treatment for thrombotic diseases, with a primary focus on acute ischemic strokes. Its ambition is to make glenzocimab the first emergency treatment for strokes that does not increase the risk of intracranial hemorrhage.
Stroke is the second cause of death worldwide and the leading cause of acquired disabilities in adults. Currently, the only active drug approved is alteplase (Boehringer Ingelheim), a thrombolytic treatment that enables a full recanalization in only 38% of cases and can induce additional bleeding risk. Acticor Biotech's drug candidate has demonstrated efficient antithrombotic potential in experimental models of thrombosis, without increasing bleeding.
Acticor Biotech, recently listed on the Euronext Growth Paris stock market, plans to raise around €20 million to continue the clinical development of glenzocimab. It just started its adaptive phase 2/3 efficacy study in acute ischemic stroke and expects results from the phase 1b/2a ACTIMIS study in 160 stroke patients in the first quarter of 2022.
"We are extremely honored to be awarded the Prix Galien Medstartup with Dr James Grotta. Professor James Grotta is professor of neurology and neurovascular at Memorial Hermann Hospital in Texas. This joint recognition marks the milestone we have reach in our work with glenzocimab to treat the acute phase of ischemic stroke. It highlights the importance of close collaboration between our sponsors and technical experts." Gilles Avenard, Chief Executive Officer
BEST COLLABORATION IN THE MEDTECH OR DIGITAL HEALTH SECTOR
Hemerion, in partnership with Mount Sinai Health System (MSHS)
Hemerion and Mount Sinai Health System (MSHS) work together on the development of surgical neuro-oncology to deliver the first ever photodynamic therapy to manage newly diagnosed glioblastoma (GBM) – one of the most common and devastating malignant primary brain tumors.
Hemerion is a French startup dedicated to developing new cancer therapies. The technology developed by Hemerion Therapeutics is providing great hope for patients with glioblastoma, the most widespread and aggressive brain cancer. Results of more than ten years of academic and clinical research led at the University of Lille, University Hospital of Lille and Inserm, Hemerion technology associates drugs with innovative photonic treatments. This treatment, based on a photosensitizing drug, is administered to the patient before surgery and an exclusive photonic system is used during the surgery. The molecules selectively bond to cancer cells and destroy them when activated by specific laser light. Brain tumor cells are killed wherever light penetrates and healthy tissues are preserved. This drug/laser combination during surgery exists nowhere else in the world.
Since there is currently no known cure for this disease, Hemerion technology dramatically improves the existing treatment outcomes, patients' survival and quality of life. The next clinical trials will take place both in France and in the United States.
"At Hemerion, we are truly happy to be awarded the Medstartup Galien prize. (…) It is a huge milestone for a company such as Hemerion because it also rewards our partnership with professor Hadjipanayis with whom we share the same enthousiasm." says Maximilien Vermandel, CEO of Hemerion. "This award also acknowledges our patient-centered approach and it surely accelerates our development."
BEST COLLABORATION DEDICATED TO THE DEVELOPING OR UNDERSERVICED POPULATIONS WORLDWIDE
Vivet Therapeutics, in partnership with Pfizer and Mirum Pharmaceuticals
Vivet Therapeutics partnered with two American leaders in their field, Pfizer and Mirum Pharmaceuticals, to develop novel gene therapy treatments and technologies for rare, inherited metabolic diseases originating in the liver, which are currently only cured by liver transplantation.
The Parisian startup Vivet Therapeutics, launched in 2016, is dedicated to developing innovative gene therapy treatments for orphan diseases such as Wilson's disease. Today, all patients diagnosed with Wilson's Disease must be treated for life to prevent the development of severe neuropsychiatric and hepatic complications. Up to 31% of patients experience severe side effects with widely used D‑penicillamine treatment. Correction by gene therapy of the defective ATP7B transporter function may ultimately bring a cure to patients with Wilson disease.
The gene therapy developed by Vivet aims to deliver the correct sequence of the gene into the liver, using a viral vector to produce the functional protein. With a single injection, Vivet Therapeutics replaces the defective gene in patients with this metabolic disease. Currently in clinical trials, Vivet hopes to provide evidence of efficacy in humans in Europe and the United States within the next two years.
"It's a real honor for us to receive the Galien US innovation prize for the best collaboration dedicated to the developing or underserviced populations worldwide. It clearly shows the importance of international partnership for Biotech. Indeed, such partnership cannot only bring a financing model but more importantly it brings complementary skills which enable French Biotechs like Vivet to concentrate on their core skills of innovation in early stage of research." explained Jean-Philippe Combal, PharmD, Ph.D., Vivet Therapeutics Co-Founder & CEO
Business France and the Galien Foundation took advantage of the vibrant energy surrounding the event to organize webinars and virtual networking sessions for 15 French startups and 250 pharma, biotech and medtech, American business leaders and investors.
THE GALIEN MEDSTARTUP AWARDS: A TRANSATLANTIC BRIDGE TO ACCELERATE HEALTHCARE INNOVATION
"I know how important the Galien Prize is each year in recognizing some of the most creative therapeutic innovations and research," explained French President Emmanuel Macron.
At the end of 2020, the global pharmaceutical market was valued at about US$1.27 trillion. It is more than three times its 2001 value (US$390 billion)[1]. With healthcare spending accounting for over 17% of US GDP, it is a massive industry. In 2019, US national healthcare expenditure reached US$3.8 trillion and it is estimated to reach US$6.2 trillion by 2028, as per the Centers for Medicare and Medicaid Services. France remains the second largest European market after Germany (€28,419 million in 2017), according to the trade body LEEM. In 2019, sales of pharmaceutical products totaled €60 billion, 50% of which were export sales.
Regarding medical devices, the global market is estimated at US$409 billion in revenues in 2020, with a compound annual growth rate of 4.5% over 2018-2022. With 45% market share, the United States remains the largest market. In France, the medical device sector is showing strong momentum, with €30 billion revenues in 2019, and the number of businesses registered in France keeps growing [2].
According to Elsa Rive, Health Director for Business France North America, "The United States accounted for almost one-quarter of foreign investments in the pharmaceutical sector and more than 40% in the medical sector in France. The Galien Medstartup Award confirms the need to strengthen collaboration between the United States and France to continue developing international partnerships, with our startups working to improve global health."
Since 2013, Business France and the Galien Foundation have partnered to support the international development of the most promising French startups, selected by a world-renowned panel, and to connect them with leading American businesses. For the past eight years, the Galien Medstartup Awards have been a real springboard for French businesses, with more than 125 collaborative projects and Franco-American partnerships signed. The Medstartup Days helped raise US$300 million to date and led to 350 B2B meetings organized between French firms and North American investors, manufacturers and opinion leaders.
"The Partnership between the Galien Foundation and Business France matches the strategy of the Foundation – which is to improve health for humankind," explained Bruno Cohen, President of the Galien Foundation. "Our two organizations both recognize the importance of innovation in life sciences in securing health as an essential resource. The Galien Medstartup Program generates significant global business opportunities by bringing together the best ideas from the two largest centers of excellence in biopharmaceutical research: the United States and Europe."
Since the Medstartup Awards' creation, 140 French businesses have benefited from the visibility of this award, strengthening current relations with American partners and enabling them to build new ones. Hopefully, these new connections will turn into strong partnerships and enable major innovations in the coming years.

"With the Galien Medstartup Prize, the Galien Foundation, in partnership with Business France, is honored to recognize the vision of this year's nominees for "best innovation" as they continue their quest for better health for patients around the world," said Bernard Poussot, Director of Roche Holding, former CEO of Wyeth and Chairman of the Digital Health Committee.
A PRESTIGIOUS PANEL FOR INNOVATIONS OF EXCELLENCE
In 2021, the eighth edition of the Galien Medstartup Awards will once again feature a remarkable world-renowned panel, rewarding the most innovative projects in the healthcare industry:
Bernard Poussot, Director – Roche Holding, Former Chairman & CEO – Wyeth, Committee Chair
Roch Doliveux, Honorary CEO – UCB
Mikael Dolsten, Global R&D President – Pfizer
Jean Pierre Garnier, Former CEO – GSK
Sheri McCoy, Board of Directors – AstraZeneca, Former CEO, Chair of the Board, Certara
Penny Heaton, CEO – Global Therapeutic Area Head, Vaccines at the Janssen Pharmaceutical Companies of Johnson & Johnson
Franz Humer, Former Chairman & CEO – Roche
François Maisonrouge, Senior Managing Director – Evercore Partners
Elias Zerhouni, Former Head of Global R&D – Sanofi
MEDIA CONTACTS
Gwendoline Paquier – [email protected]
Geoffroy Thaumin – [email protected]
Elodie Arnould – [email protected]
French Healthcare is an innovative initiative aimed at bringing together French businesses, researchers and healthcare professionals to jointly promote their activities, expertise and technologies internationally. It helps promote the French vision for global health, based on a humanist approach to care and equitable and fair access to healthcare products and services. Business France, the national agency supporting the international development of the French economy, in partnership with the French Healthcare Association and the Ministry for Europe and Foreign Affairs, is responsible for promoting the brand, which aims to coordinate a team approach to stimulate international cooperation and the influence of France's key strengths.
@FrHealthCare_EN – #FrenchHealthcare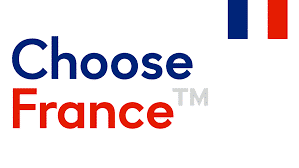 Choose France is a registered trademark of the French government that promotes France's economic attractiveness internationally.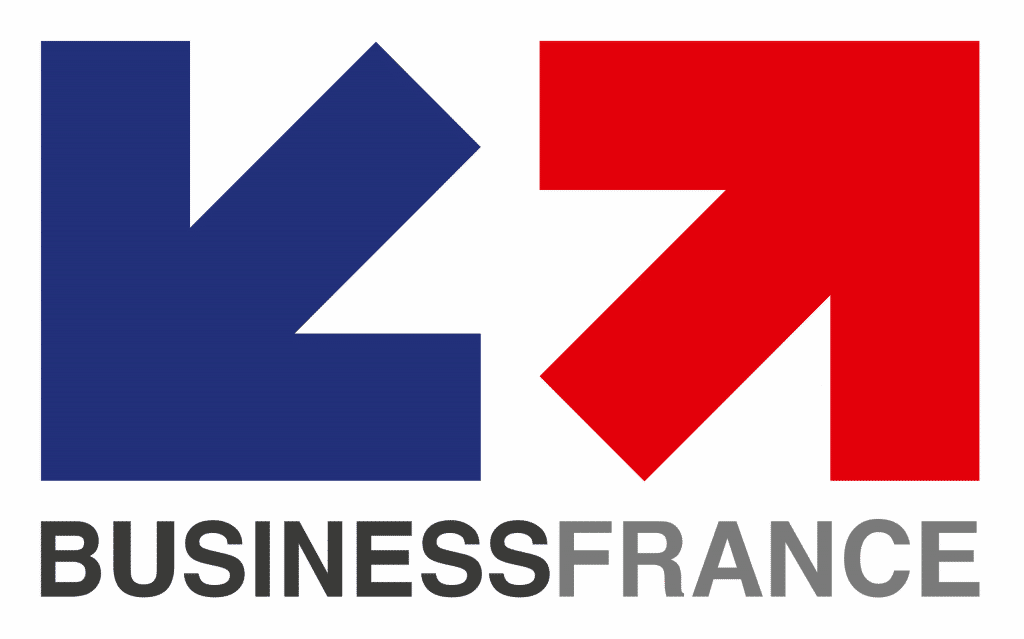 Business France is the national agency supporting the international development of the French economy, responsible for fostering export growth by French businesses, as well as promoting and facilitating international investment in France. It promotes France's companies, business image and nationwide attractiveness as an investment location, and also runs the VIE international internship program. Business France has 1,500 personnel, both in France and in 55 countries throughout the world, who work with a network of partners. Since January 2019, as part of the reform of the state support system for exports, Business France has given private partners responsibility for supporting French SMEs and mid-size companies in the following markets: Belgium, Hungary, Morocco, Norway, the Philippines and Singapore.
@businessfrance – #BusinessFrance
77, boulevard Saint-Jacques 75680 Paris Cedex 14 – Tel: +33 1 40 73 30 00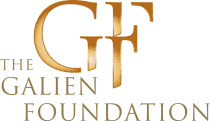 The Galien Foundation fosters, recognizes and rewards excellence in scientific innovation that improves the state of human health. Its mission is to serve as a vehicle for the open exchange of ideas that drive science and new innovations. Its vision is to catalyze the development of the next generation of innovative treatment and technologies that will improve health and save lives. Its scope is global, and their commitment to progress in medicine is both measurable and concrete. Its members express this through the establishment of productive relationships to build lasting bridges between the commercial research enterprise and local communities engaged in public policy, science, finance, academic research and the media. The Foundation oversees and directs activities in the United States for the Prix Galien, an international award that recognizes outstanding achievements in improving the global human condition through the development of innovative therapies. The Prix Galien was created in France in 1970 in honor of Claude Galien, the father of medical science and modern pharmacology. Worldwide, the Prix Galien is regarded as the equivalent of the Nobel Prize in biopharmaceutical and medical technology research.
[1] Source: Statistica
[2] Sources: Business France and trade body SNITEM