BioTrinity is a biopartnering congress organized by OBN, one of the largest UK clusters in the Life Sciences sector. The congress revolves around two days of in-person networking and conferences (both scientific and business) in London. The event brings together key players in the biotechnology industry, investors, researchers, and healthcare entrepreneurs.
In 2024, Business France UK is continuing its support for biotech, medtech, and CRO companies in the sector in the British market, following the success of previous editions of the Business Expedition BioTech in the UK during the BioTrinity biopartnering congress in London in 2022 and 2023.
The program includes:
March 2024: preparation bootcamp online.
April 22, 2024: Exploration of the British Life Sciences ecosystem (site visits, mentoring sessions, and networking).
April 23 and 24, 2024: Participation in the BioTrinity congress, meetings with identified prospects through the platform, informal networking, access to conferences, and roundtable discussions.
April 25, 2024: Continuation of online meetings through the partnering platform.
Key Figures
35 +
% of global clinical trials take place in the United Kingdom
5 +
billion GBP raised in 2021 in Life Sciences
68 +
The British pharmaceutical and biotech industries represent one of the largest hubs in the world, with €68 billion
Testimonials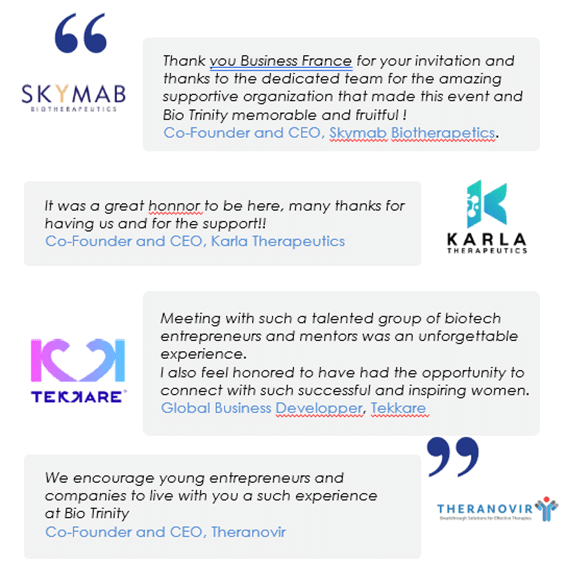 Contacts :
Louis DANTEC
Healthcare Trade adviser
[email protected]
Xinyi CAO
Healthcare Project Manager
[email protected]